In order to preparefor the 2022 Spring dragon boat Race of the SUMEC Group and enhance thecommunication and friendship between brother companies, the SUMEC ITC and ShippingCompany organized a joint training and staged the "Fast and Furious" withlaughter above the Xuanwu Lake.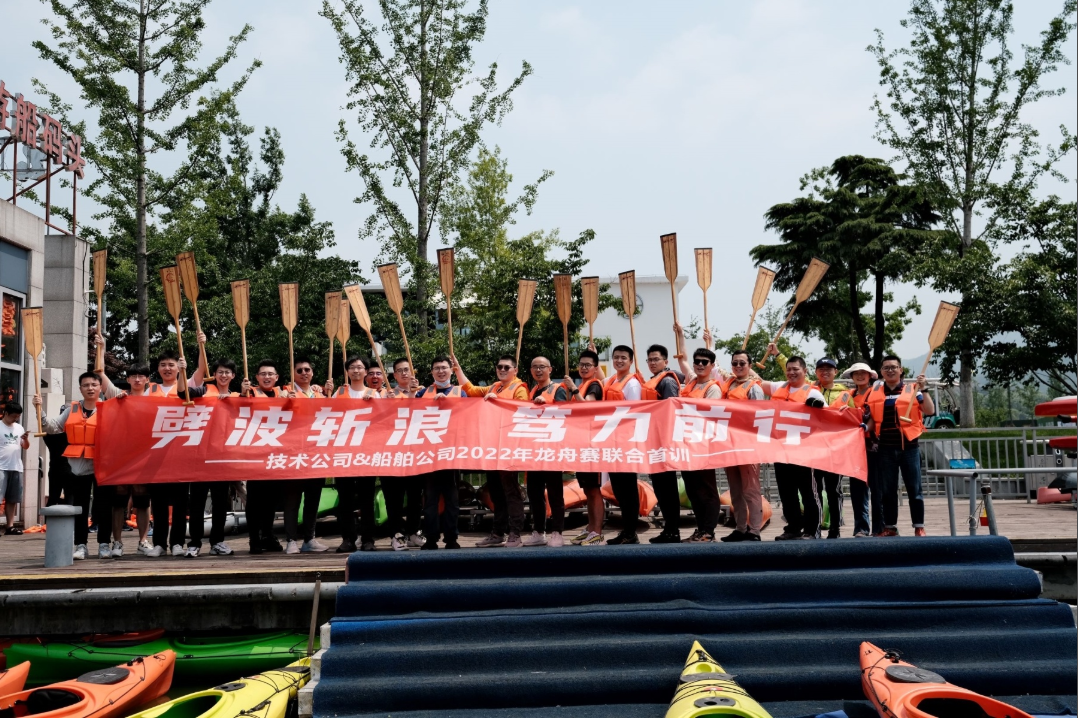 On the morning of May8, more than 20 dragon boat players gathered in Xuanwu Lake training base. Startedthe first training for the dragon boat race under the guidance of professionalcoaches.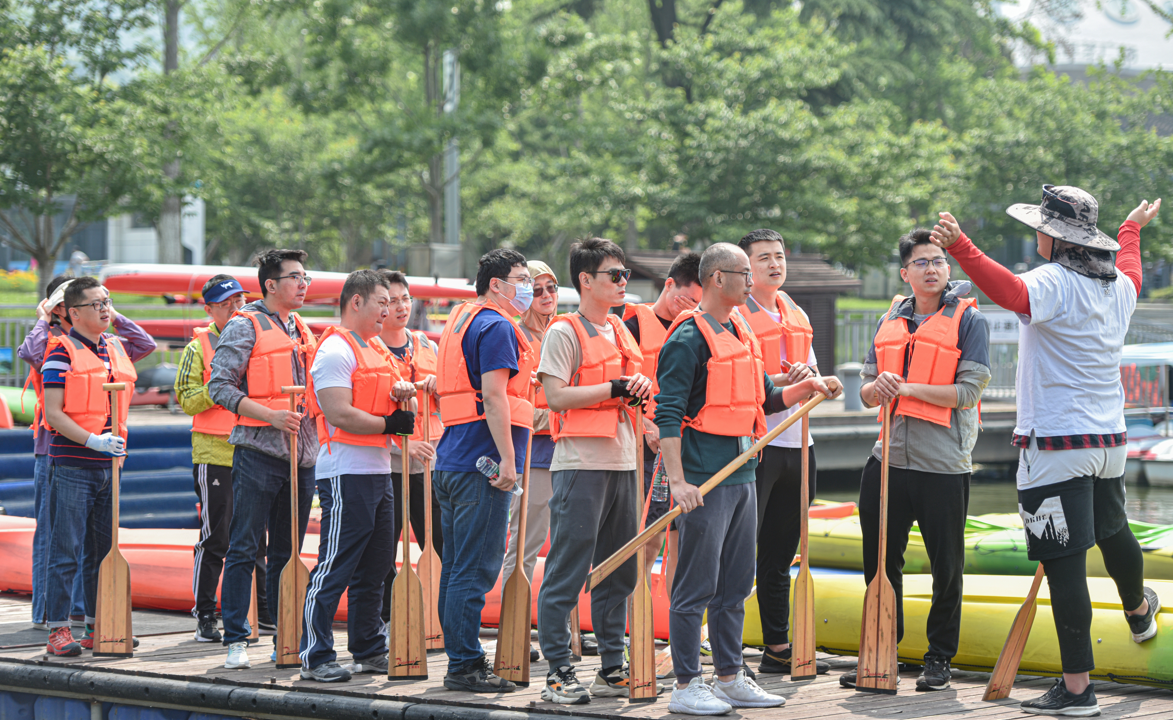 Although everybody isamateurs for the dragon boat project, they still in high spirits and highmorale. It is only a pre-race training, but every team member has treated itseriously and worked hard. In the rhythm of the powerful drum trumpeting, the playersshouted neat slogans, with the beat of the paddle, concerted efforts to makethe dragon boat steady toward the destination.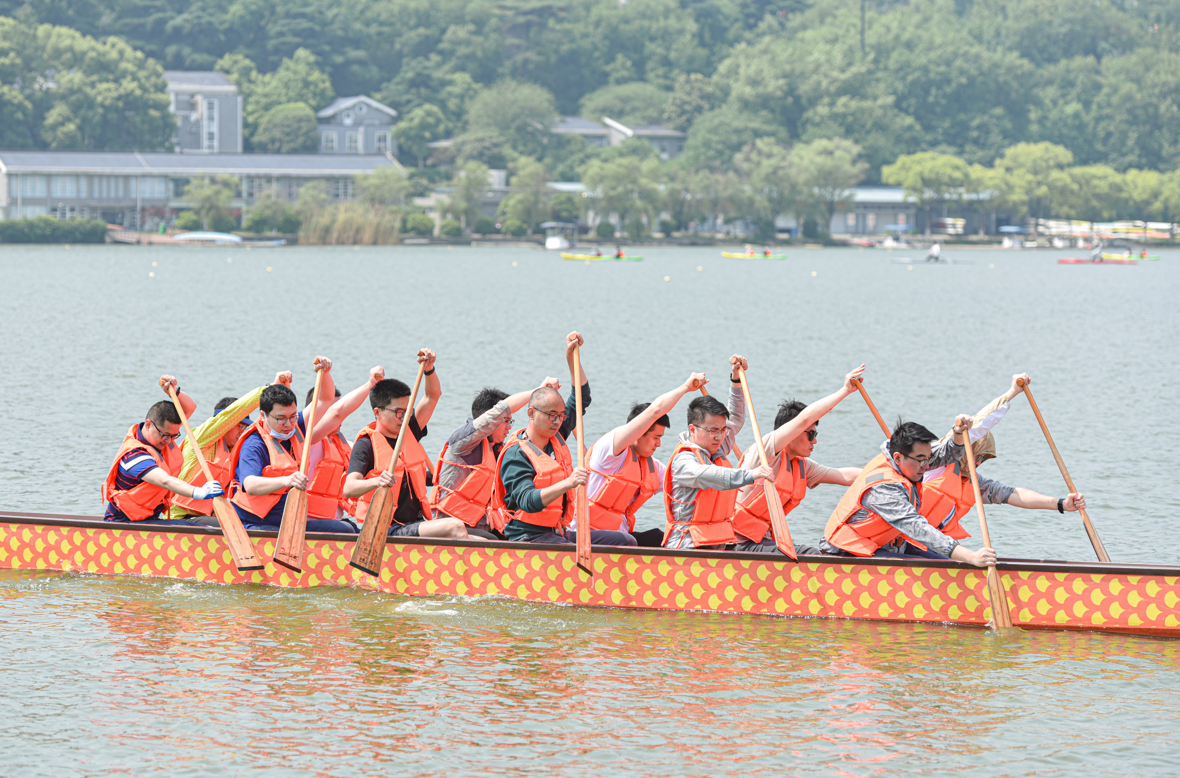 Through this jointtraining, we have preliminarily mastered the basic skills of dragon boatrowing. The seemingly simple water events require comprehensive considerationof factors such as climate, temperature, rowing resistance and physicalendurance, which is a great test for the young team members who have noexperience in dragon boat racing. However, it is always the spiritual treasureof SUMEC people to constantly achieve self-transcendence to face up todifficulties and strive for success. I believe that the team members of the SUMECITC and the Shipping Company can carry forward the dragon boat spirit of"unity, cooperation, hard work and enterprising" in the competition,move forward with unremitting strength!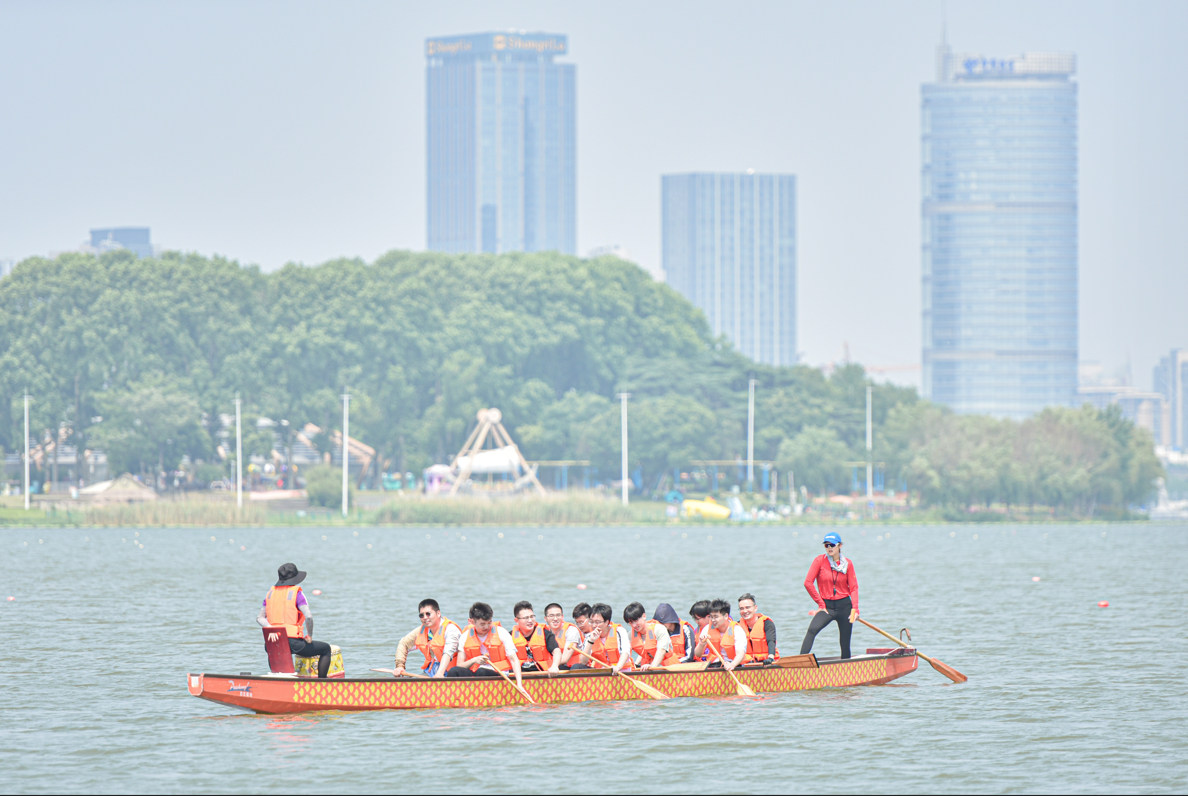 Come on, Guys! May you surpass yourselves andstrive for excellence in the competition!